Newspaper Advertising Deals! Remnant and Stand by Rates for Display Ads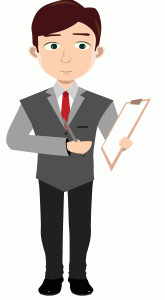 Newspaper and magazine advertising deals! Still a great bargain if purchased at the right price! Welcome -You can get display advertising rates and costs for print and online editions by calling 888-449-2526 today. All 50 states, any city or newspaper including daily's, weekly's and special interest print media. Ask about magazine advertising also. Get your political advertising rates and media kits and rate cards for most newspapers and magazines here! Political advertisers do very well in newspapers and online editions with display advertising  – get the vote out! Call 888-449-2526.
Advertise in any newspaper or Magazine in the USA and Canada, online editions included for display ads – buy for a lot less than rate card. Stand by ad space and remnant or unsold inventory is available most of the time.
2020 election advertising rates for virtually every newspaper and magazine in circulation! Often at stand by or remnant rates. Get the very best print advertising rates for political candidates and issues in and geographic location in the USA. Call for a special political media plan with our political campaign advertising experts!
Newspaper websites and online editions are affordable and you can Geo Target and hit the exact location or demographic with ease. Call 888-449-2526 to get rates, costs and prices for all newspaper, online editions, print media including magazines are available here. Advertising with last minute or last second buys help keep ad and media marketing budgets in check. Save up to 90% on all print media advertising deals.
Number one source for remnant print display and stand by advertising rates and placement in Newspapers, Magazines and online editions in the USA. Call 888-449-2526 today and take advantage of our FREE Advertising and media buying services. Our free media planning and buying services will help you focus on running your business while we do all of that busy work for you for free in most cases. Ad design, production and distribution.
Here are a few of the USA newspapers we recommend for display print and online addition advertising. Call 888-449-2526 for rates, costs, remnant deals and stand by advertising last minute media buys.
USA Today
The New York Times
The Wall Street Journal
Los Angeles Times
New York Post
Newsday
The Denver Post
Chicago Tribune
Daily News
The Star-Ledger
The Philadelphia Inquirer
The Dallas Morning News
Investor's Business Daily
Houston Chronicle
The Boston Globe
Star Tribune
Honolulu Star-Advertiser
San Francisco Chronicle
Milwaukee Journal Sentinel
Rockford Register Star
Austin American-Statesman
Pittsburgh Post-Gazette
The Sun
Women's Wear Daily
The Kansas City Star
Magazines that we offer display and online advertising deals in – call 888-449-2526. Stand by rates available.
AARP Bulletin
Costco Connection
Game Informer
Better Homes And Gardens
Reader's Digest
Good Housekeeping
Family Circle
National Geographic
People
Woman's Day
Time
Taste of Home
Ladies' Home Journal
Sports Illustrated
Cosmopolitan
Prevention
Southern Living
AAA Going Places
AAA Living
O, The Oprah Magazine
Glamour
American Rifleman
Parents
Redbook
The American Legion Magazine
ESPN The Magazine
FamilyFun
Martha Stewart Living
Smithsonian
TV Guide
Maxim
Seventeen
Us Weekly
Men's Health
InStyle
Cooking Light
Entertainment Weekly
Money
Every Day with Rachael Ray
Food Network Magazine
Guideposts
Golf Digest
Shape
Country Living
Women's Health
All You
Bon Appétit
Fitness
Self
Rolling Stone
WebMD
Golf Magazine
Health
Scholastic Parent & Child
More 1,312,365 1998 Meredith
Weight Watchers
Popular Science
VFW Magazine
Ebony
Where
Sunset
Vogue
Playboy
Field & Stream
HGTV Magazine
Popular Mechanics
Car and Driver
Vanity Fair
The Family Handyman
The Reader's Digest Association
First for Women
Allure
Birds & Blooms
Lucky
Motor Trend
Elle
Woman's World
Boys' Life
Essence
The New Yorker
American Hunter
Food & Family
Teen Vogue
Bloomberg
Travel + Leisure
Marie Claire
Midwest Living
This Old House
Food & Wine
GQ
Scouting
Forbes
Reminisce
Traditional Home
Wired
Fortune
Ser Padres
People StyleWatch
Stand by and remnant Print newspaper and magazine advertising in Canada – Online editions also!
The following list of Canadian magazines for advertisers to place display ads in for less money- call 888-449-2526.
What's Cooking
Reader's Digest
Chatelaine
Canadian Living
Maclean's
Canadian House & Home
Style at Home
Clean Eating
Coup de Pouce
Oxygen Women's Fitness
Châtelaine
Canadian Geographic
Our Canada
Financial Post Magazine
L'actualité
Today's Parent
Sélection du Reader's Digest
Vervegirl
LOU LOU
Fashion
Good Times
Elle Canada
Hello!
Today's Parent Baby & Toddler
MoneySense
Le Bel Age
Flare
More
Today's Parent Newborn
The Hockey News